Recycling program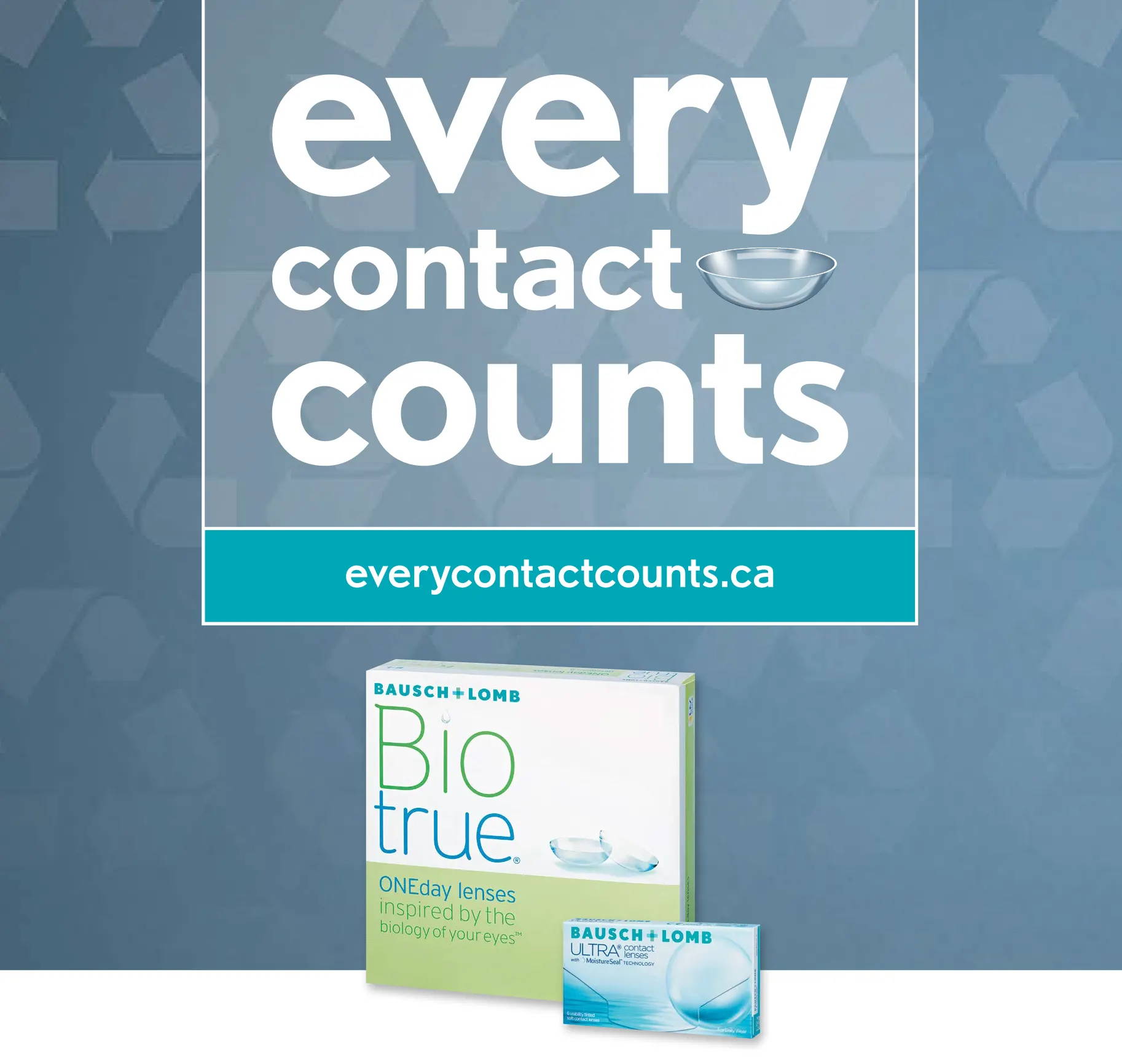 Did you know 290+ million contacts end up in Canadian landfills or waterways every year?*
Take part in the change!
With the help of your Eye Care Professional, Bausch + Lomb will help you dispose of your contact lenses properly.
1 Pick up an Every Contact Counts recycling pouch from Eyemaxx.
2 Collect your discarded lenses and blister packs.
3 Drop off your filled pouch in the recycling bin at Eyemaxx.
4
Start again!
Pick up another recycling pouch
Make sure all excess liquids, such as contact lens solution, are removed. If you choose to rinse your product, ensure it is completely dry.
Please do not include cardboard boxes in your collections, as these are recyclable through regular municipal recycling.
Bausch + Lomb Every Contact Counts